Just like music, lighting will drastically affect the mood of any room. Our unique background in high-tech lighting allows us to do some pretty cool stuff to transform your space into a personalized experience.
Logo and Name Lighting
Few things are as unique as your name or logo. At One Above Entertainment, we have powerful lighting effects that will spotlight your name on any surface you choose at your venue. Our in-house designers create custom designs for weddings and add unique movement effects to logos, complimenting your other decor in the process. This is often referred to as monogram projection or GOBO lighting. It's one of our most popular add-ons, becoming a focal point for pictures throughout an event. 
Couples love GOBO lighting because they can personalize a venue with their names in a beautiful design on the main wall. Companies love it because they can highlight their powerful logo or bring more attention to the name of their event.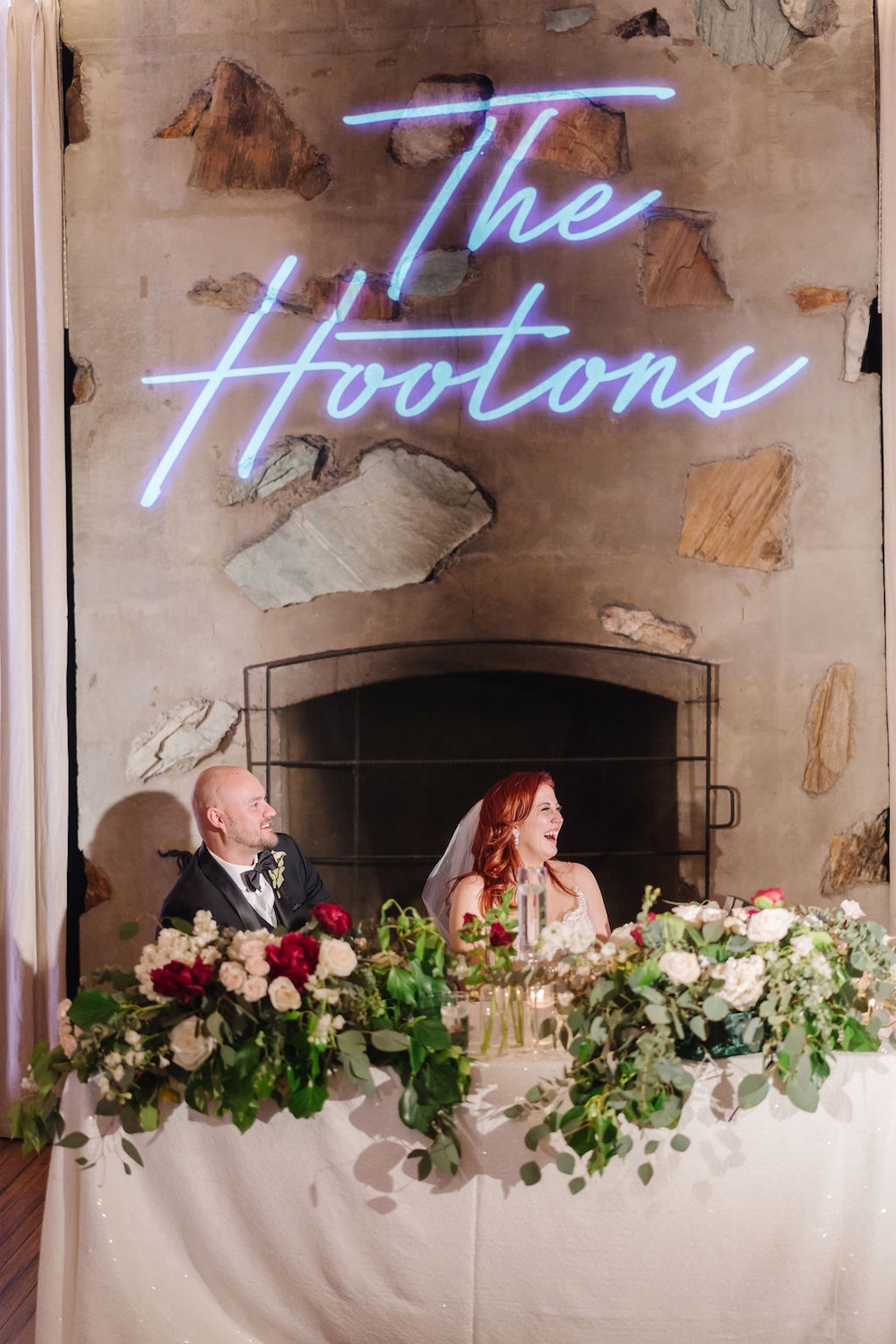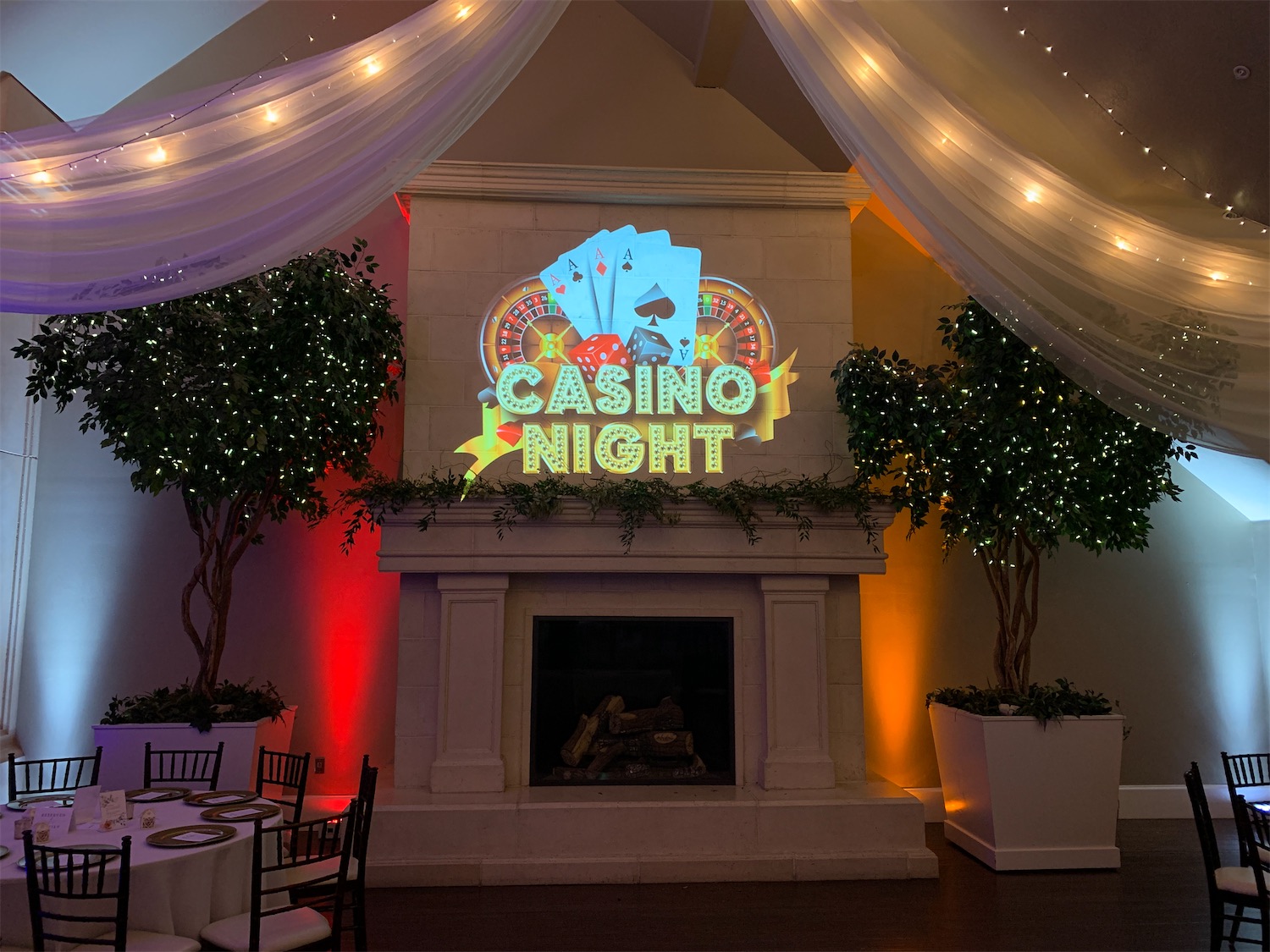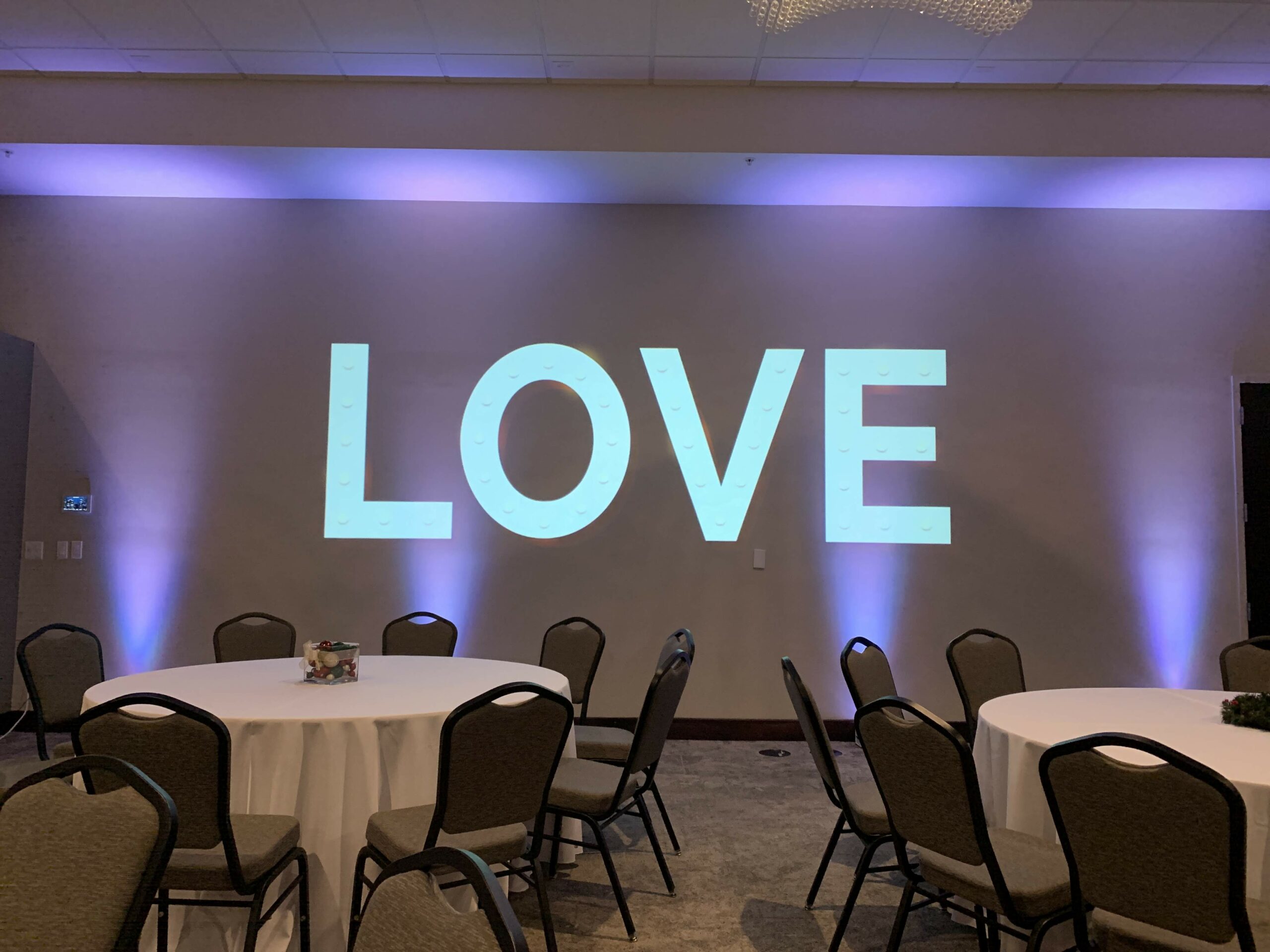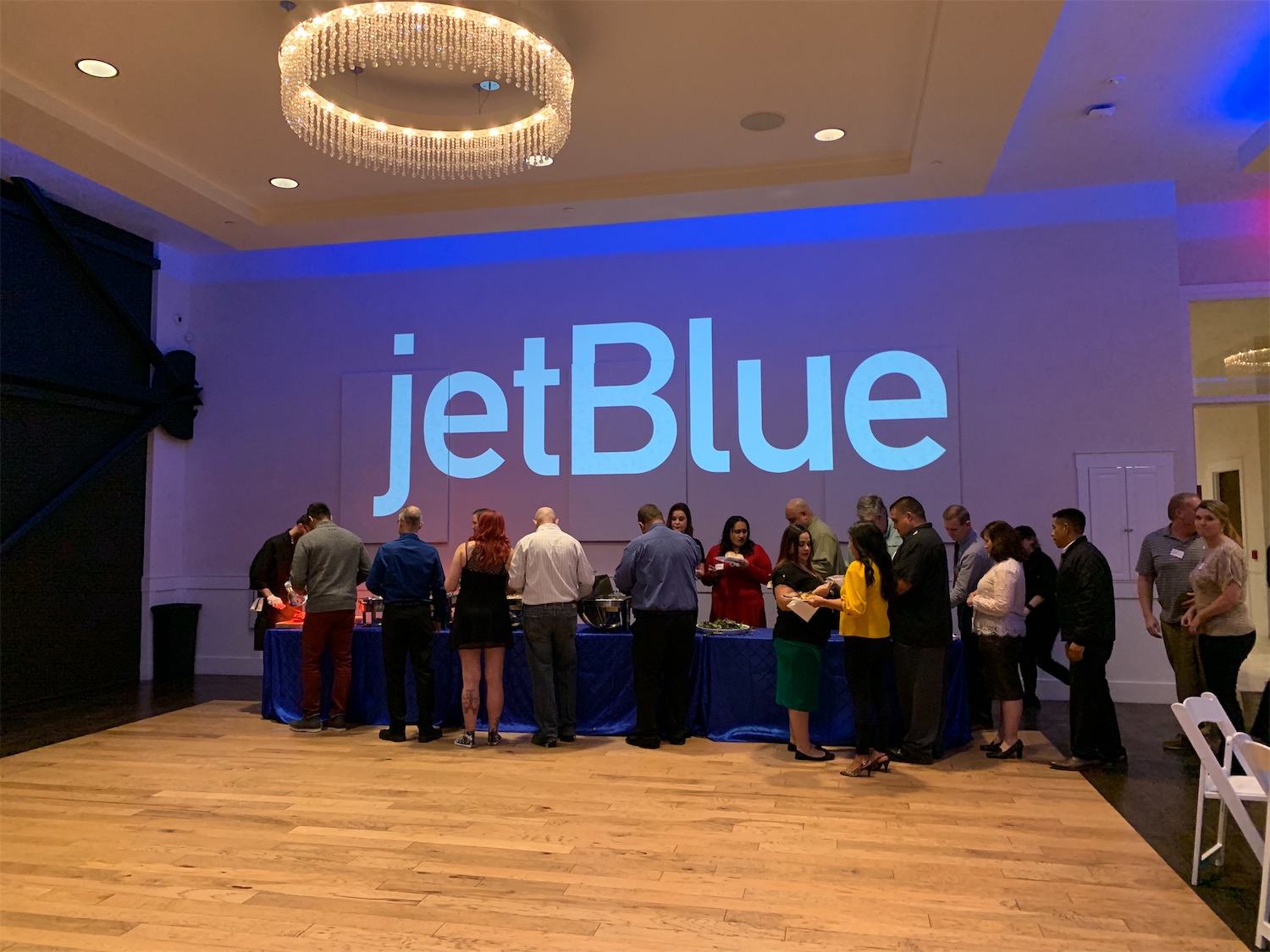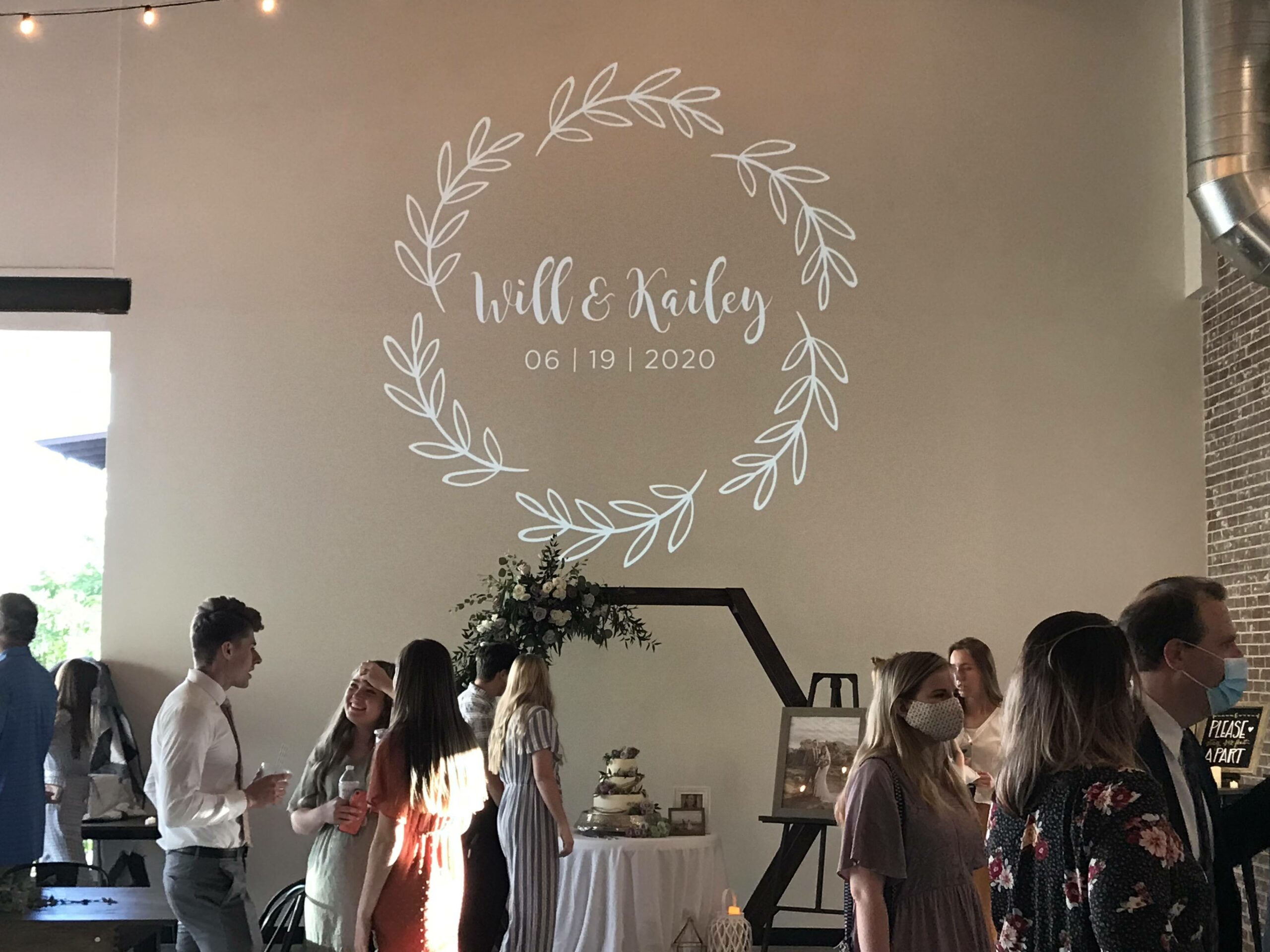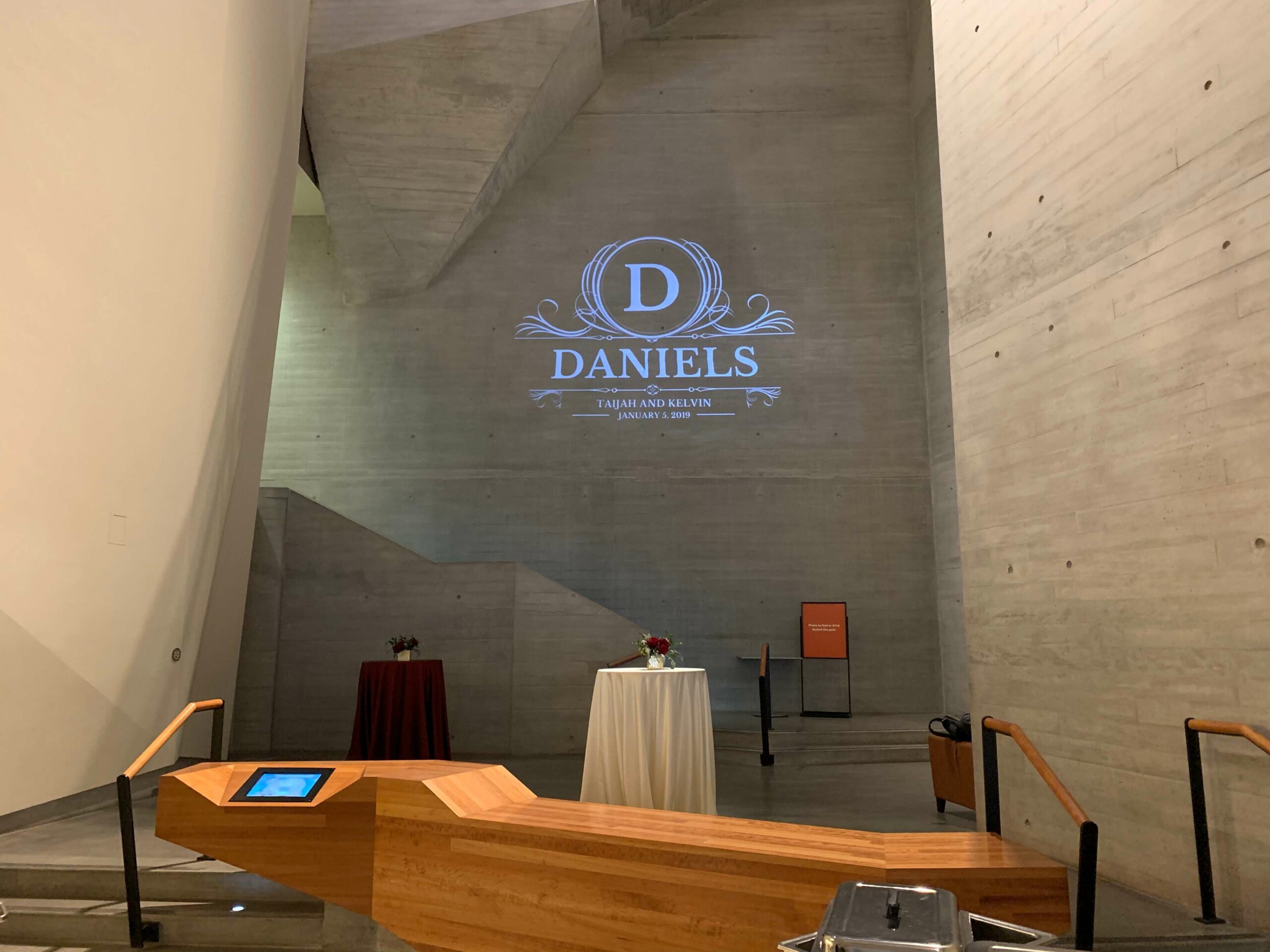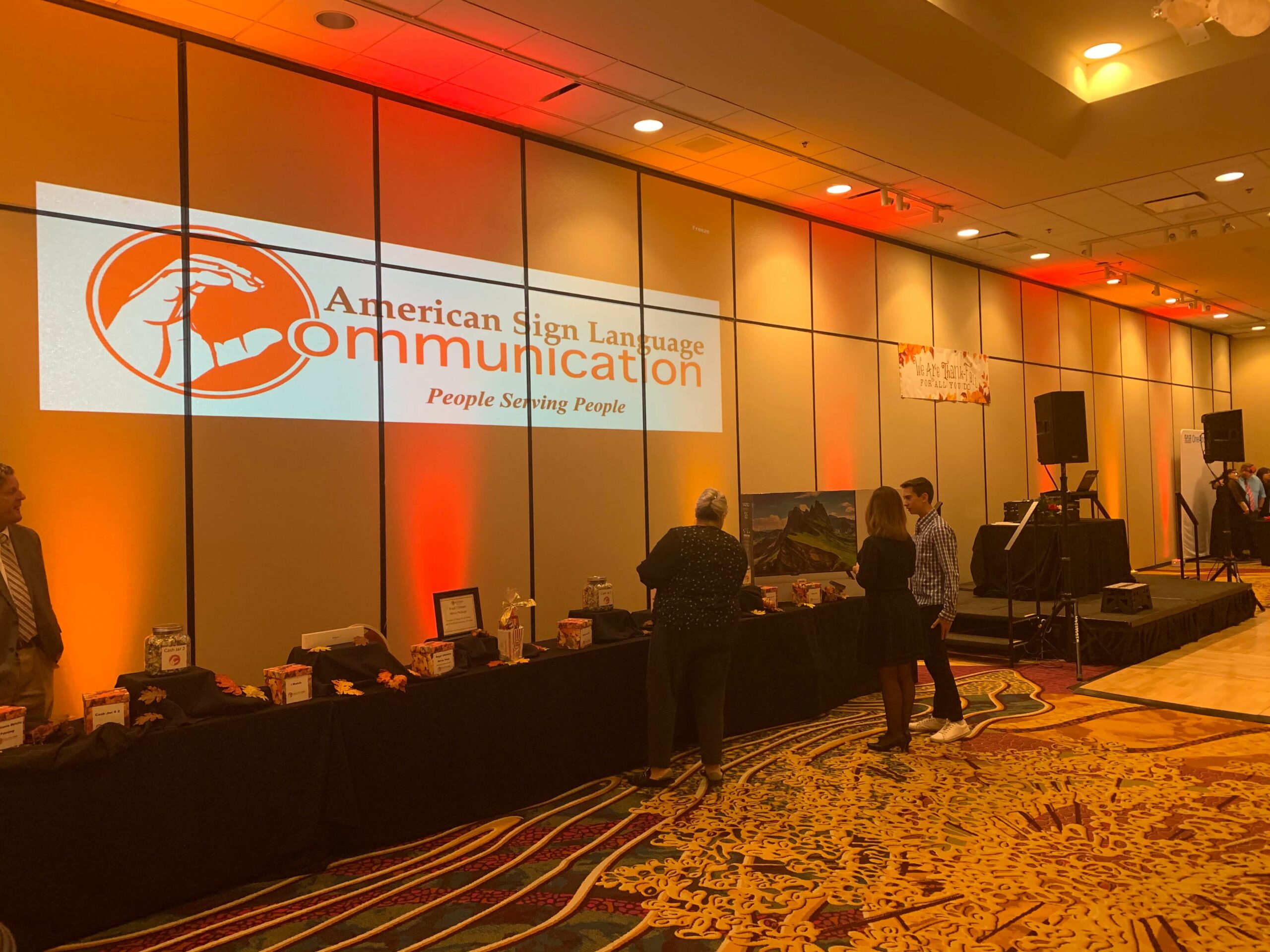 Uplighting

Imagine extending your color scheme throughout the entire room using only lighting. Pretty cool, am I right? That's exactly what our wireless, battery-powered uplights do. They fill a venue's walls and ceiling with the colors of your choice. This adds a unique touch to any venue. The colors can even change to signify a transition from cocktail hour to dinner. Our uplighting is beautiful, elegant, and honestly quite impressive. 

During dancing, we program our uplights to move to the beat of the music, creating a club-style dance party. This covers the entire room in dynamic, moving colors that match the energy of each song.

Let's Get This Party Started!

Our team is excited to bring your customized DJ experience to life. Do you mind sharing some basic info to get us started?

2x Best of State Award

160+ Five Star Google Reviews